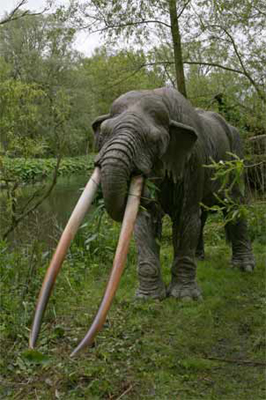 the Musée Crosatier in LE PUY-EN-VELAY in France.

lifesize. This means that the model stands 220 cm at the sholders.

2010

Approx. 7 months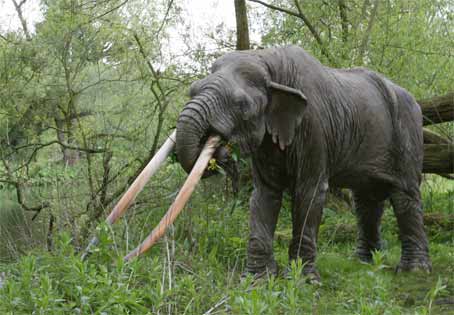 all the data is gathered by Dick Mol and taken from "new" and rediscovered bones in musea of France and Italy. The model relies, heavely, on the animal that is kept in the musum in Chilhac (Auvergne, France).

The rise of the mammals, M. J. Benton PH.D.
Leven in de oertijd, Spinar, Burian
prehistoric Mammals, A. Turner & Mauricio Anton
The Big Cats and theyr fossil relativers, A. Turner & Mauricio Anton
De grote encyclopedie van de mens, J. Jelinek
Neushoorn in het nauw, Edmond en Chrysee Bradley Martin
Mammal evolution, Savage & Long
Evolving eden, Alan Turner & Mauricio Anton
Mammoths, sabertooths and homonids, Alan Turner & Mauricio Anton
Grosse tieranatomie, Gottfried Bammes
Kleine encyclopedie van leven in het Pleistoceen, D.Mol, J de Vos.