Roy Villevoye build as a art project
for the Casellum "de hoge Woerd"

life size

2014 - 2015

20 weeks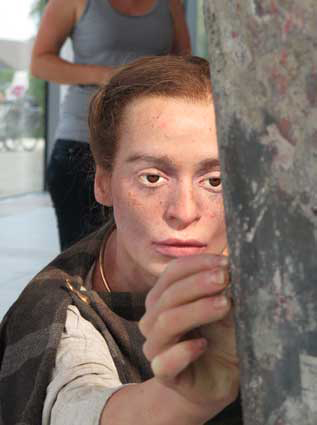 The propellor is of a "junkers 88" shot douwn in 1940 and lay burried in the ground for approximately 60 years 2,5 km from the location of the Castellum. It was donated to the building of this sculpture by the service "salvagion and identfication" of the royal Dutch Army. We thank the Army for there cooperation especially; Geert, Partrick and Els.

Booth figures are made by life casts of selected people (Anika Schwarziose en Frederique Melman). The clothes were made by Lizet Vlassveld. Special care was taken to get the figures and clothes as accurate as we can to look like people of the year 100.