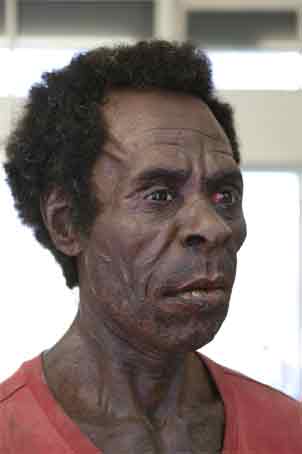 Roy Villevoye, Amsterdam,
the Netherlands.

life size. This means that Omomá stands 163 cm. The model of the baby is, approximately, 60 cm long.

may 2008

Approx. 4 months.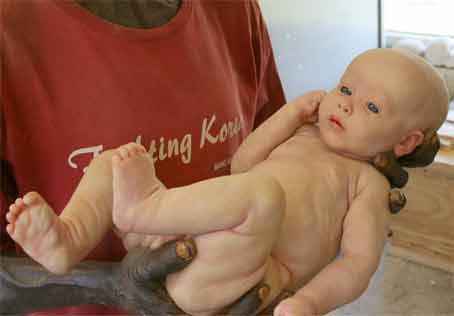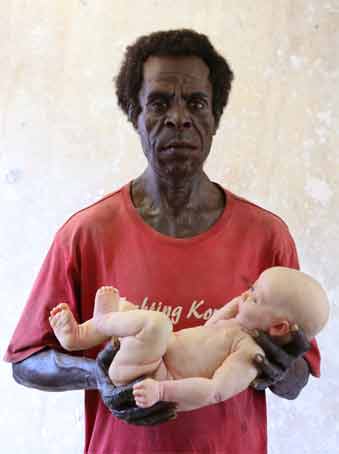 Omomá is sculped as he is now. The baby is the doughter of the artist when she was approx. 3 months old. She is, presently, 10 years old. A lot of attention whas needed to make the baby and to match it to how the girl look now.

Measurements and pictures made by Roy when he was in New-Gunea and from the time that his daughter was 3 months old.